Engineering Young Alumni Council
Beers and Engineers 3
Are you a young engineer in #yeg looking to connect, bond, and have a blast with like-minded individuals in your field? ENGGYAC is hosting Beers and Engineers by ENGGYAC!
Beers and Engineers 3.

Date: 26 October 2023
Time: 17:30
Location: Campio Brewing Co., Edmonton
Welcome! Our names are Maha Adnan and Juan Marin and we are the Chairs of the YYC subcouncil. So many alumni from the University of Alberta flock to Calgary after graduating, so we only though it appropriate to begin a division of the ENGGYAC in this beautiful (and let's be honest, much better) city. The YYC subcouncil will be focused on growing the engineering alumni community in Calgary through hosting events that the Edmonton-based subcouncils already put on. We will have speaker series similar to EnggTALK, networking/mentorship events, community-building days, and EDI-based initiatives.
On behalf of our very small YYC subcouncil and the ENGGYAC team, we are very excited to start bringing together engineers in the Calgary community. You've already completed the most difficult part and now we want to give back to you through a variety of events to further your professional development and create deeper connections with your fellow engineers.
We are so excited to grow this chapter of ENGGYAC with you and cannot wait to meet you!
Maha Adnan, YYC Subcouncil Chair
BSc Chemical Engineering 2019 Welcome to ENGGYAC on behalf of the Community Subcouncil! As a recent alumnus, transitioning from a student to a young professional can be daunting. We are here to help foster growth in our alumni community and to help give back! Whether you want to join one of our events to meet some other alumni while serving the public or take part in one of our ongoing initiatives, there is always something to get involved with.
My name is Jason Tao, and I am a recent graduate of Engineering at Alberta with a B.Sc. in Civil Engineering (2022). I also serve as the Chair of the Community Subcouncil on ENGGYAC, where we help foster the growth of the alumni community and develop community-building initiatives.
Graduating from engineering at the University of Alberta is a huge accomplishment! As such, I'm sure you want to get away from campus as fast as possible and start the next chapter in your life. However, I encourage all graduates to take the time to look back on their accomplishments over the course of their degree, the memories, the challenges, and the friends. Reflect on all you have learned, not only in the classrooms and labs but also from your fellow classmates.


Jason Tao, ENGGYAC Community Subcouncil Chair
B.Sc. Civil Engineering, 2022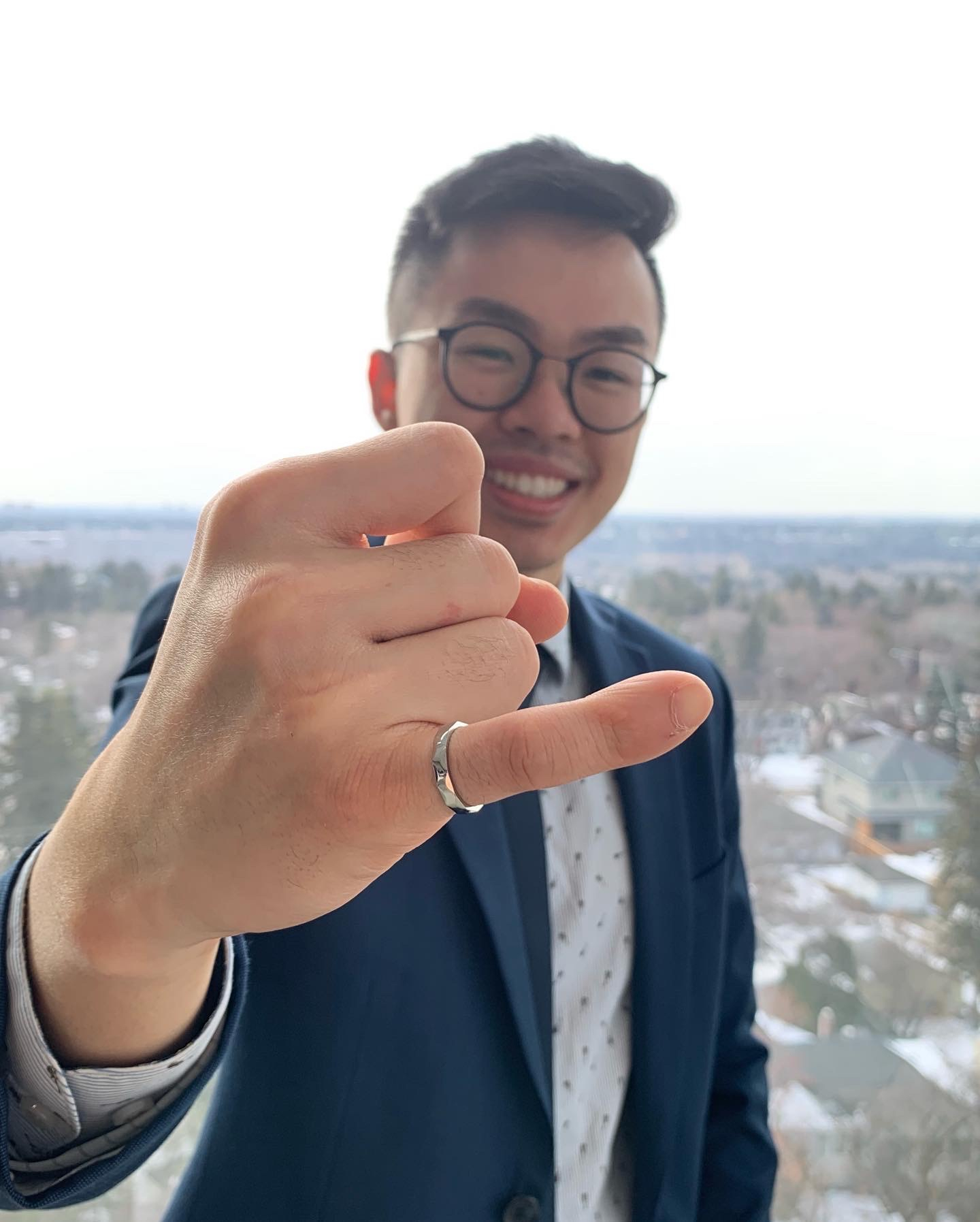 The ENGGYAC Networking Subcouncil. We are here to connect with you, the newest member of the Alumni community! Now the journey begins! I cannot wait to welcome you into the Alumni network and see where your journey takes you!
The Networking Subcouncil could not be more excited to welcome another graduating class into our ever growing network. Within ENGGYAC, the Networking Subcouncil is striving to keep the connection strong within each year's graduating class but now as engineering alumnus, we are your avenue to connect to the diverse alumni network we are all a proud part of! We invite you to attend, reach out, and be involved with what this Subcouncil has to offer. We hope to resume our popular in-person networking events this upcoming year, so stay tuned for details.
ENGGYAC Networking Subcouncil PD & Mentorship Subcouncil
My name is Alex Grams, and I am the Professional Development & Mentorship (PD&M) Subcouncil Chair. I am an Engineering at Alberta (MEC E '13), and Alberta School of Business (MBA '20) graduate. I'm passionate about creating opportunities and platforms for engineers to share their stories and experiences so we can grow and learn together.

Congratulations on joining the Engineering at Alberta alumni community. Soak in the moment and remember all of the challenges you've overcome, friendships you've made, and times you've enjoyed! Your knowledge and experience leave you positioned to drive change and as you enter the workforce my challenge to the class of '21 engineering graduates is to search out ways to improve our shared communities – let's all thrive together!

Welcome to ENGGYAC! The PD&M Subcouncil strives to create programming and networking opportunities, specifically targeted at helping early career engineers connect with mentors, and resources that can aid in your growth and development. Check out our podcast and look out for upcoming "Preparing to Launch" series events.

Alexander Grams, ENGGYAC Professional Development & Mentorship Subcouncil Chair
B.Sc. Mech. Eng. '13
MBA '20
Equity, Diversity & Inclusion Subcouncil
My name is Maisam Al-Mehdawy and I am the Chair of ENGGYAC's Equity, Diversity and Inclusion (EDI) Subcouncil. The EDI team strives to create a supportive and inclusive space for all community members and our goal is to ensure that each member has the opportunity to contribute and benefit from different perspectives.

Congratulations to the class of 2022 on achieving this significant milestone and welcome to the alumni family! Having conquered this achievement in such an uncertain time is a sure sign of your determination and future accomplishments to come. Don't be afraid to carve out your own path, you now have all the tools you need.

As a member of the ENGGYAC community, you will receive career guidance and mentorship from fellow alumni members and will have many opportunities to network and engage with industry leaders. You will discover the diverse ways your career path can be structured by participating in the many community events and initiatives ENGGYAC offers.
Good luck on your next adventure!

Maisam Al-Mehdawy, ENGGYAC EDI Subcouncil Chair
B.Sc. Civil Eng. '12